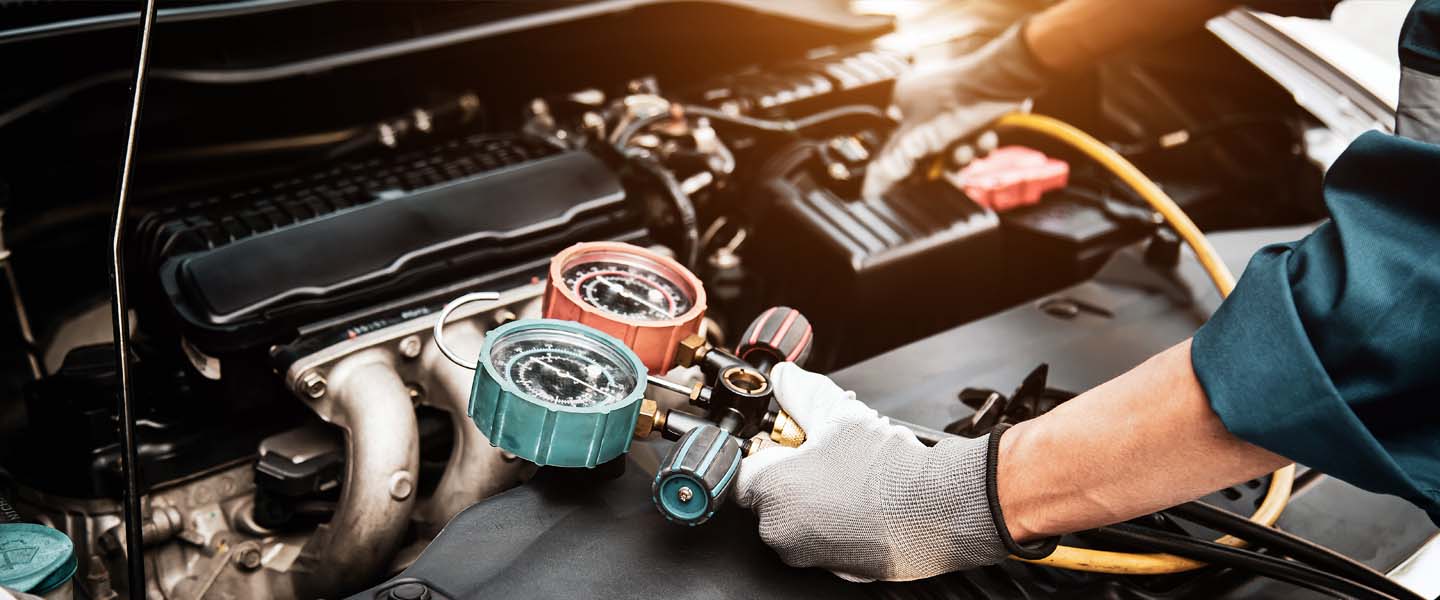 If your car's A/C is blowing hot air around the Alexandria/Arlington area, stop by Greg's Automotive Service and let our auto A/C repair specialists diagnose the problem.
It's a sweltering August afternoon in Alexandria, VA. You turn the key in your car ignition, anxious for the A/C to kick on, and – your car's A/C blows hot air. While the timing always seems wrong, there is only one right way to diagnose your car's A/C problem.
Professional diagnosis is the only way to know for sure why your car's A/C blows hot air. The ASE-certified, trained auto professionals at Greg's Automotive Service provide reliable A/C auto repair in . We see thousands of cars every year with a variety of A/C auto repair requirements.
How Can I Get An Accurate A/C Auto Repair Diagnoses?
When you arrive at Greg's Automotive Service, a clear explanation of the specific symptoms of your car's A/C problem will help your technician diagnose your A/C issue correctly. The root cause could be anything from a simple malfunction to a major expense, so proper diagnosis is critical to getting the right A/C auto repair in Alexandria, Va
A majority of A/C issues are caused by refrigerant leaks, but problems can also arise from improper freon levels, a clogged air duct system, A/C evaporator freeze-up, electrical malfunctions, and compressor failure. And while it seems reasonable and inexpensive to recharge your car's air conditioner with an off-the-shelf product, experts say if the refrigerant is low, finding and repairing the leak in the closed-loop A/C system is more cost-effective in the long-run. A professional A/C auto repair also prevents further costly damage to your vehicle.
The Trouble With DIY A/C Auto Repair in Alexandria,VA
Recently enacted environmental protection laws now prevent most people from doing A/C auto repairs in Alexandria, Va themselves, as special equipment is now required to safely "evacuate" refrigerant, before opening the closed A/C system. High-tech equipment is also used to detect leaks around hoses, fittings, and valves. Once located, these refrigerant leaks have to be repaired while the A/C system is free of coolant. At Greg's Automotive Service we also visually inspect all hoses,
lines, seals and other components for leaks, check temperature readings and refrigerant levels, check proper compressor operation and inspect the drive belt for cracks or damage.
For dependable, professional A/C auto repair in Alexandria, VA see the trained auto specialists at
Greg's Automotive Service